This guide helps you upgrade your personal or business account to a paid plan.
In order to better serve your needs, Crewdle offers the "Standard" package which allows you to access more services. To upgrade a private or corporate account, simply follow the steps below.
Once you have signed up, you will be directed to the home page and you will see the "Upgrade" blue button in the upper right-hand corner of the screen. Click on it to access the payment plans.
When the pop-up window appears, be sure to select the correct currency for your transaction (CAD or USD). There is a drop-down list on the right side of the window under the X.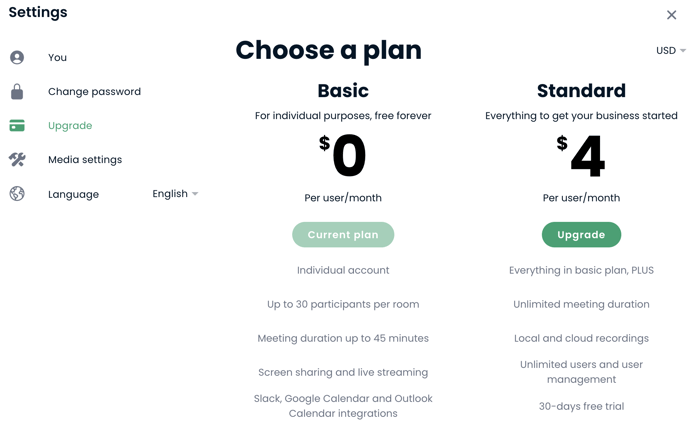 When the "Standard" plan is chosen, you will be directed to this window to register your organization. Enter your business name and your promotional code if applicable. Then, press the "Upgrade" green button.
Please note that no credit card information is required to start your 30-day free trial.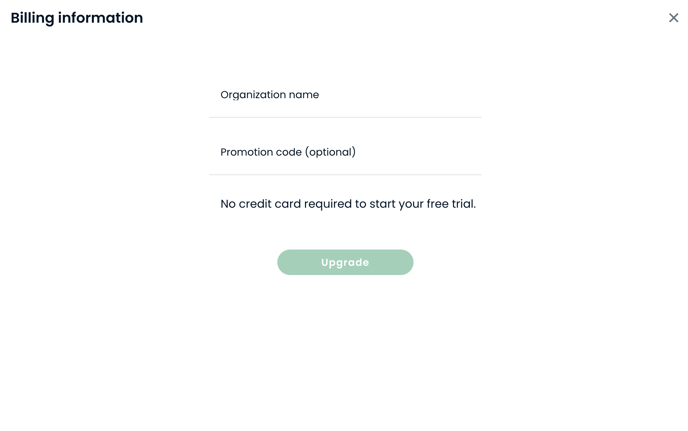 Your upgrade plan is now active.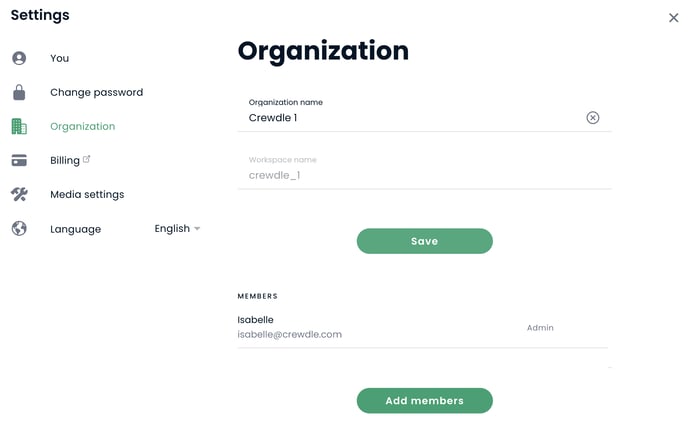 On this screen, you will be able to access your profile, change your password, add people (administrators and members), billing, media settings (camera, microphone), and the language option of your room.
To see how to add members or administrators to your account, we invite you to consult the article linked below: