This guide shows you how to invite users to join your Crewdle business account.
To add users (members or administrators) to your account, you need an enterprise account that requires an active subscription (see the article in the attached link):
First, you need to access your account settings. This option is located at the top of the page between the name logo and the language option.

This page will show you basic information about your company. Then click on the "Organization" tab on the left of the screen.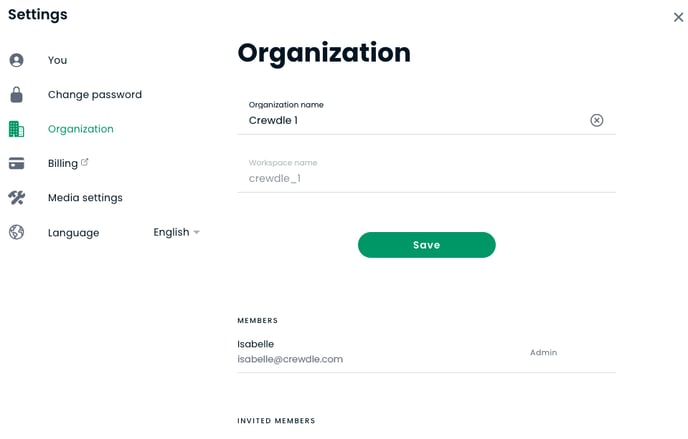 At the bottom of the window, you will find the "Add a member" button. By clicking on it, you will be able to invite the desired persons simply by entering their email addresses.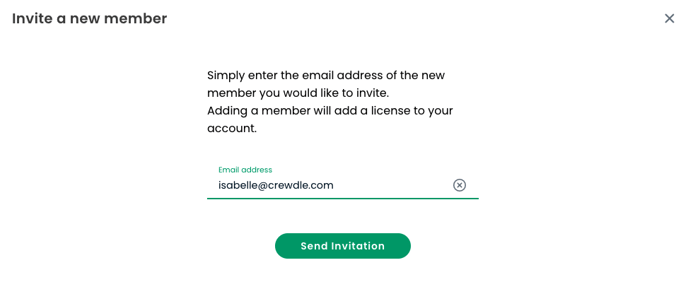 With one click, the invitation will be sent and a license will be assigned to them in your company account. When the invitation is accepted upon receipt, you will be able to see the list of members of the organization and you will have the possibility to designate administrators. Until the invitation is accepted, you cannot choose the administrator option for others.