A guide on how to start a "Watch Party" with your colleagues, friends and family.
The Watch Party option allows you to share a stream (YouTube, TikTok, etc.) with the other participants of the call.
Watch Party is currently only available on Google Chrome, but other browsers might extend their support for this feature.
To start a new live stream, start a new meeting and then click on the "Screen Sharing" button located at the bottom of your screen. This one is represented by a square with an upward arrow.

A pop-up window will open, first select Chrome Tab, then choose the tab in which your stream is playing and finally check the "Share audio" option located in the left corner of the window.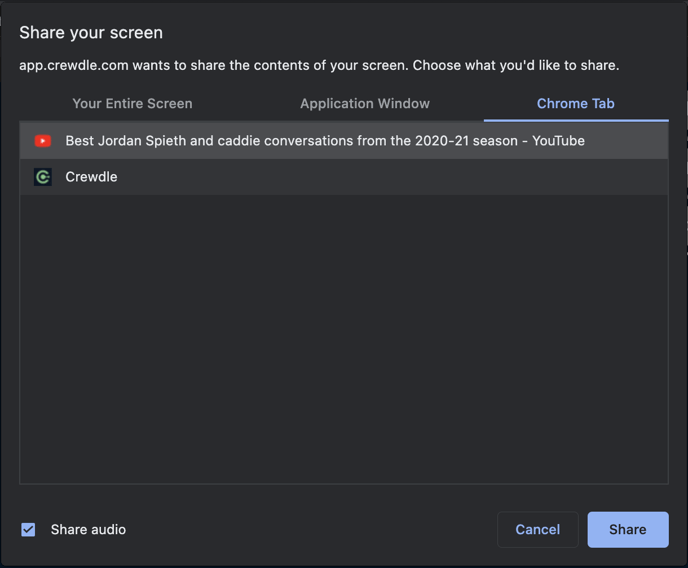 To start sharing your stream with the other participants, simply click "Share". You can now enjoy watching your favorite streams with your friends or colleagues.
To end the viewing, press the "Screen Share" button again which is in red during the broadcast. You will return to your normal videoconferencing screen.
To leave the room, click on "Leave".